VACCINE POLICY INFORMATION
Our practice follows all American Academy of Pediatrics guidelines regarding vaccines. We do not accept any patients who choose not to vaccinate, including those with religious exemptions. However, we do allow an alternative vaccination schedule if it falls within the AAP guidelines. An alternative schedule would require vaccines to be done on a frequent basis (you cannot wait months to start vaccinating) AND your child must be complete by age two (if they come to us as newborns). If your child is older, we will establish a catch-up schedule that must be completed within one year of coming to our practice, depending on how delayed they are. If you accept this policy, it can be further discussed with the practitioner during your first visit. If you are against vaccinating or have a religious exemption, we recommend you find a provider that shares your beliefs.
For information about these vaccines, the diseases they protect against, immunization schedules, vaccine safety and other important information please visit the AAP™ immunization page .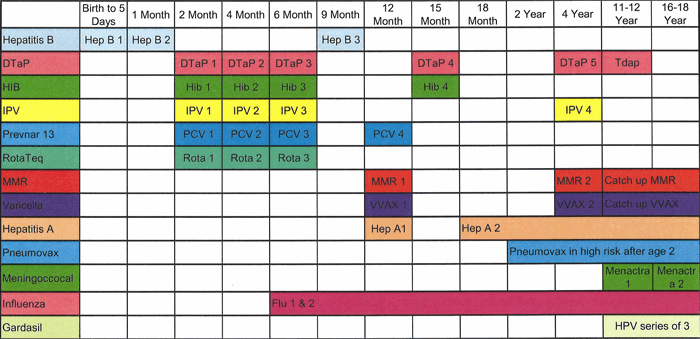 Helpful Links
Influenza vaccines should be given yearly in the fall to children at high risk for complications of the disease. This includes children with or whose family members have any chronic medical conditions as well as children who attend daycare.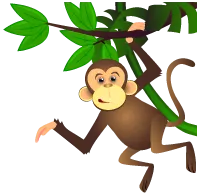 Central Florida Pediatrics follows the immunization guidelines recommended by the American Academy of Pediatrics (AAP).
For detailed informational sheets published by the Centers for Disease Control (CDC) please visit www.cdc.gov/vaccines/pubs/vis/
Recommended Immunization Schedule
0-6 Years -Schedule for Persons Aged 0 Through 6 Years | 2011
7-18 Years-Schedule for Persons Aged 7 Through 18 Years | 2011
Catch-up Schedule -Schedule for Persons Aged 4 Months Through 18 Years Who Start Late or Who Are More Than 1 Month Behind | 2011
Resources
Vaccine Safety: The Facts Safety facts on vaccines from the AAP